Home > iOS Apps > Featured > Need for Speed No Limits Hack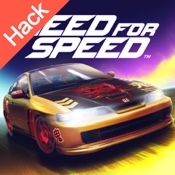 Need for Speed No Limits Hack
Size:1.18GB Ver:5.3.31
Update:2021/06/09
Scan QR code & download it
Description
Hack Features:
- Godmode - The car will take visual damage.
- Dumb Opponents - Will cause all opponents and police to drive into the walls.
- No Traffic - Will disable all traffic cars from spawning in.
- No Cops - Will disable all cop cars from spawning in.
- Unlimited Nitro - Use some nitro to fill the whole nitro bar.
- No Camera Shake - Will disable the camera from shaking when crashing.
More>
Information
Category
Languages
Update
Developer
Compatibility
Games
English 2021/06/09
@PandaHelper
Requires iOS 9.0 or later. Compatible with iPhone, iPad, and iPod touch.
PandaHelper
App Market