Home > iOS Apps > Action Games > Kritika: The White Knights Hack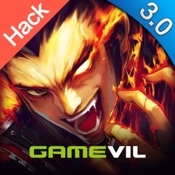 Kritika: The White Knights Hack
Size:488.00MB Ver:3.4.3
Update:2019/04/03
Scan QR code & download it
Description
Hack Features:
- Infinite Potions (Increase instead of decrease)
- Infinite Mana
- No Potion Cooldown
- Instant EX Gauge Fill
- God Mode / Never Die
- No Stage Timer -> Added upon request.

More>
Information
Category
Languages
Update
Developer
Compatibility
Games
English 2019/04/03
iosgods
Requires iOS 7.0 or later. Compatible with iPhone, iPad, and iPod touch.
PandaHelper
App Market