Home > iOS Apps > Featured > Tsuki Adventure Hack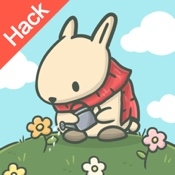 Tsuki Adventure Hack
Size:86.30MB Ver:1.22.7
Update:2021/09/17
Scan QR code & download it
Description
Hack Features: IAP FREE
Click on the in-app purchase item, the game will pop up the appleid account and password, click Cancel, it will automatically get the in-app purchase item.

More>
Information
Category
Languages
Update
Developer
Compatibility
Games
English 2021/09/17
PandaHelper
Requires iOS 9.0 or later. Compatible with iPhone, iPad, and iPod touch.
PandaHelper
App Market