Home > iOS Apps > Featured > Desert storm:Zombie Survival Hack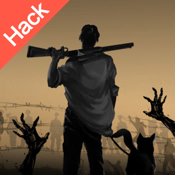 Desert storm:Zombie Survival Hack
Size:77.50MB Ver:1.2.1
Update:2019/02/18
Scan QR code & download it
Description
Hack Features:
- Unlimited Coins -> Buy something with coins that you can afford to increase them.
- Item Duplication -> Split an Item to get more.
 - Free Crafting -> Craft without required items. Do not craft unreleased items or your game will stop loading! See the Club to find out which ones you shouldn''''t craft.
- Infinite Weapon/Item Durability
- Infinite All Armor Durability 
- Unlimited Skill Points -> Use skill points to increase them.
- No Level Requirement for Crafting
- Loot Boxes Hack! -> Open 1 loot box and gain 10,000!
- Unlock All Items -> All blueprints unlocked!
- Unlimited Energy
- Instant Travel
This hack only works on x64 or ARM64 iDevices: iPhone 5s, 6, 6 Plus, 6s, 6s Plus, 7, 7 Plus, 8, 8 Plus, X, Xs, Xs Max, XR, SE, iPod Touch 6G, iPad Air, Air 2, Pro & iPad Mini 2, 3, 4 and later.

More>
Information
Category
Languages
Update
Developer
Compatibility
Games
English 2019/02/18
iosgods
Requires iOS 8.0 or later. Compatible with iPhone, iPad, and iPod touch.
PandaHelper
App Market