Home > iOS Apps > Essential Apps > Instagram++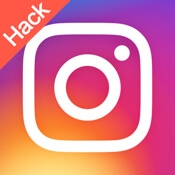 Instagram++
Size:125MB Ver:117.0
Update:2020/12/23
Scan QR code & download it
Description

A bunch of other features and fixes you can find in settings The Instagram ++ that makes Instagram easier and more convenient to use, allows photo/video downloads and sharing, and improves on the Instagram interface. It won't delete the original one : )Features:
- Save any photo to Camera Roll.
- Save any video to Camera Roll.
- Hold down on an image to view high resolution version of it.
- Hold down on a video to view high resolution version of it.
- Double tap or hold on a profile image to view it in full screen.
- Mute and Unmute users from home and activity feed.
- Hide sponsored posts.
- Show following status on user profile.
- Share images using default iOS share sheet.
- View direct messages without notifying sender.
- Easily toggle feed layout between grid and list with a press of a button.
- Confirmation alert when you double-tap a post to like.
- Tap times inside a post cell to show full timestamp.
- View stories without marking them as seen.
- Download photos and videos from stories.
- Manually mark stories as seen.
- Show entire gallery instead of last 24 hours in story maker.
More>
Information
Category
Languages
Update
Developer
Compatibility
Photography
English, French, German, Italian, Japanese, Portuguese, Russian, Simplified Chinese, Spanish 2020/12/23
@unlimapps
Requires iOS 11.0 or later. Compatible with iPhone, iPad, and iPod touch.
PandaHelper
App Market