Home > iOS Apps > Speeder for VIP > Bloons Adventure Time TD Hack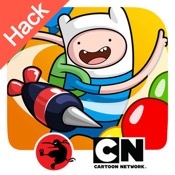 Bloons Adventure Time TD Hack
Size:122.08MB Ver:1.6
Update:2019/08/15
Scan QR code & download it
Description
Hack Features:
- Infinite Cash (Get / Sell Tower)
- God Mode
- Infinite Currencies (Coin, Gem, Shard)
- No Power Cooldown
- x99 Power When Buy
- Instant Max Level
- Free Power

The Bloons have invaded the Land of Ooo and it's up to Finn, Jake and the monkeys to stop them! Bloons Adventure Time TD is an awesome crossover between the award-winning animated series Adventure Time and the #1 Tower Defense game, Bloons TD!

More>
Information
Category
Languages
Update
Developer
Compatibility
Game
English 2019/08/15
@iOSGODs
Requires iOS 11.0 or later. Compatible with iPhone, iPad, and iPod touch.
PandaHelper
App Market