Home > iOS Apps > Games > hack > Mystic Messenger Hack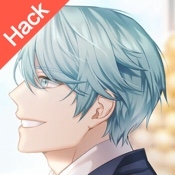 Mystic Messenger Hack
Size:128.00MB Ver:1.13.2
Update:2019/03/21
Scan QR code & download it
Description
Hack Features:
- Unlimited Hourglasses
- Unlimited Hearts
"Downloading an messenger app will lead to chatting with hot guys!?" A new type of female-oriented mobile game that you can experience a love story through an interactive messaging app. Receive phone calls and texts depending on how intimate you become with the game characters!
More>
Information
Category
Languages
Update
Developer
Compatibility
Games
English, Korean, Spanish 2019/03/21
@iOSGODs
Requires iOS 8.1 or later. Compatible with iPhone, iPad, and iPod touch.
PandaHelper
App Market