Home > iOS Apps > Featured > Pokemon Go++ by SpooferX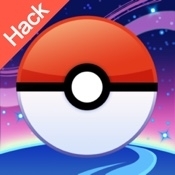 Pokemon Go++ by SpooferX
Size:117.00MB Ver:0.219.1
Update:2021/09/16
Scan QR code & download it
Description
DO KEEP IN MIND THAT USING TWEAKS LIKE THIS CAN GET YOU BANNED FROM THE GAME.
PLEASE USE IT AT YOUR OWN RISK.
Features: Auto Walking;Teleporting;Feeds (Pokemon/Quest/Raids);Enchanced Throw....
More>
Information
Category
Languages
Update
Developer
Compatibility
Games
English,Chinese 2021/09/16
@SpooferX
Requires iOS 12.0 or later. Compatible with iPhone, iPad, and iPod touch.
PandaHelper
App Market