Home > iOS Apps > Featured > Raising Archangel Hack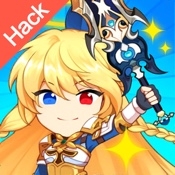 Raising Archangel Hack
Size:59.80MB Ver:1.1.16
Update:2021/04/02
Scan QR code & download it
Description
Hack Features:
- Unlimited Gold;
- Unlimited Magical Stone;
- Unlimited Reinforce Stone;
- Unlimited Diamonds;
Do Not Abuse, Not Responsible For Any Bans!
More>
Information
Category
Languages
Update
Developer
Compatibility
Games
English, Simplified Chinese 2021/04/02
Casual Monster
Requires iOS 10.0 or later. Compatible with iPhone, iPad, and iPod touch.
PandaHelper
App Market