Home > iOS Apps > Featured > Calm++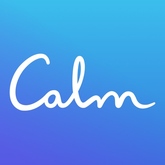 Calm++
Size:165.00MB Ver:4.22
Update:2020/03/23
Scan QR code & download it
Description

Calm is the perfect mindfulness app for beginners, but also includes hundreds of programs for intermediate and advanced users. Guided meditation sessions are available in lengths of 3, 5, 10, 15, 20 or 25 minutes so you can choose the perfect length to fit with your schedule.

Sleep Stories are bedtime stories that are guaranteed to lull you into a deep and restful slumber. Calm has 100+ exclusive Sleep Stories for adults and children alike, featuring well-known talent such as Stephen Fry, Matthew McConaughey, Leona Lewis, and Jerome Flynn. Drift off to dreamland and wake up refreshed.
More>
Information
Category
Languages
Update
Developer
Compatibility
Healthcare & Fitness
English, French, German, Korean, Portuguese, Spanish 2020/03/23
Calm.com, Inc.
Requires iOS 10.0 and watchOS 6.0 or later. Compatible with iPhone, iPad, and iPod touch. Apple TV.
PandaHelper
App Market