Home > iOS Apps > Cloud Save Game for VIP > Ore tycoon Cloud Save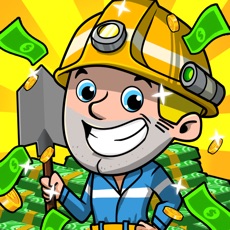 Ore tycoon Cloud Save
Size:77.00MB Ver:2.1.7
Update:2019/10/11
Scan QR code & download it
Description

Try this digging idle game, become the greatest idle miner billionaire. Ore tycoon, a game that fairly suitable for the gold digger.

A huge gold mine is what you owned, you need to try your best to manage the mine and make much profits and earn more cash, and finally become the industrial tycoon in the idle miner tycoon games.

You also need to control those gold diggers or hire some managers to assist you. The higher levels and upgrades, the more cash and coins you''''ll earn. Also, some other mystery mainlands with various mine or jewlry will be unlocked when you get rich enough.
More>
Information
Category
Languages
Update
Developer
Compatibility
Games
English, Traditional Chinese, 2019/10/11
@PandaHelper
Requires iOS 9.0 or later. Compatible with iPhone, iPad, and iPod touch.
PandaHelper
App Market