Home > iOS Apps > Cloud Save Game for VIP > Tactics Order Cloud Save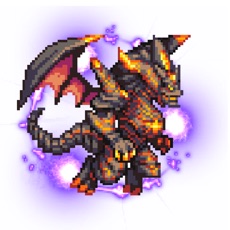 Tactics Order Cloud Save
Size:86.00MB Ver:1.4.0
Update:2019/09/28
Scan QR code & download it
Description
Tactics Order is a dot picture RPG that searches for dungeons where enemies lurk.
There are endless combinations of commands! Make your own commands and advance your battle.
Searching the dungeon is dangerous.
Acquire the treasures and skills you find during your exploration and aim for the deepest part of the dungeon.
If you defeat the bosses that appear in each stage, you can get treasures and skills!
Aim for completeness and go deeper.
There are plenty of character development elements.
If you collect money and strengthen your weapons and armor, you should be able to defeat more powerful enemies.
Challenge reincarnation and improve your class.
If you feel that your enemy is strong, reincarnate and start exploring the dungeon.



Effective use of training and expedition systems when time is available.


Your character will be stronger when you are away from the game.

More>
Information
Category
Languages
Update
Developer
Compatibility
Games
Japanese 2019/09/28
@PandaHelper
Requires iOS 9.0 or later. Compatible with iPhone, iPad, and iPod touch.
PandaHelper
App Market