Home > iOS Apps > Featured > AxE:Alliance vs Empire Hack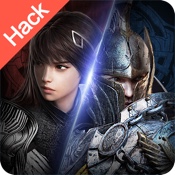 AxE:Alliance vs Empire Hack
Size:65.90MB Ver:1.01.02
Update:2019/04/15
Scan QR code & download it
Description
Hack Features:
- God Mode - You''''ll Take Damage From Bosses
This hack only works on x64 or ARM64 iDevices: iPhone 5s, 6, 6 Plus, 6s, 6s Plus, 7, 7 Plus, 8, 8 Plus, X, SE, iPod Touch 6G, iPad Air, Air 2, Pro & iPad Mini 2, 3, 4 and later.

More>
Information
Category
Languages
Update
Developer
Compatibility
Games
English, Simplified Chinese 2019/04/15
iosgods
Requires iOS 9.0 or later. Compatible with iPhone, iPad, and iPod touch.
PandaHelper
App Market