Home > iOS Apps > Watch World Cup 2018 > iPlayTV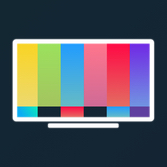 iPlayTV
Size:33.3MB Ver:1.1.2
Update:2018/07/20
Scan QR code & download it
Description
iPlayTV is a wonderful app that allows you to watch Live TV.
How to use:
1- Open app and Select ''''+'''' icon to add a new playlist
2- add your own list or select "Add iPlayTV playlist"
3- Save playlist
4- Select Playlist .
5- enjoy!!

More>
Information
Category
Languages
Update
Developer
Compatibility
Entertainment
English 2018/07/20
@iPlayTV
Requires iOS 8.0 or later. Compatible with iPhone, iPad, and iPod touch.
PandaHelper
App Market