Home > iOS Apps > Featured > Pokemon Go++ by iSpoofer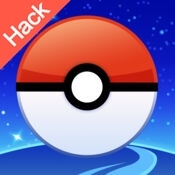 Pokemon Go++ by iSpoofer
Size:113.00MB Ver:0.161.1
Update:2019/11/22
Scan QR code & download it
Description
Bypasses Pokemon Go's restrictions and adds new features:

-Adds a joystick for walking around the map
-Creates your own patrol route
-Spoofs your location and go anywhere (Teleport is FREE now!)
-Real time scan on availability of Gym Slot around you
-Real time Nearby Pokémon/Gym/Stop Radar
-In-game IV Checker-Very important notice:
DO KEEP IN MIND THAT USING TWEAKS LIKE THIS CAN GET YOU BANNED FROM THE GAME.
PLEASE USE IT AT YOUR OWN RISK.
ALL POKEMON GO++ CONNECTED SUPPORT REQUESTS WILL BE IGNORED.
More>
Information
Category
Languages
Update
Developer
Compatibility
Games
English, French, German, Italian, Japanese, Portuguese, Russian, Simplified Chinese, Spanish 2019/11/22
@iSpoofer
Requires iOS 10.0 or later. Compatible with iPhone, iPad, and iPod touch.
PandaHelper
App Market