Home > iOS Apps > Featured > DomiNations Global Hack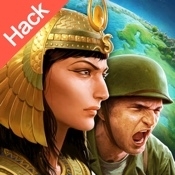 DomiNations Global Hack
Size:66.90MB Ver:7.700.703
Update:2019/03/26
Scan QR code & download it
Description
Hack Features:
- Freeze Crowns
- Freeze Food
- Freeze Gold
- Freeze Oil
Currency won't subtract when using them! Does not work for speeding up big things like buildings.
Please Note: You are using this hack at your own risk. We will not be held responsible if something happens to your account.
More>
Information
Category
Languages
Update
Developer
Compatibility
Games
English 2019/03/26
iOSGods.com
Requires iOS 7.0 or later. Compatible with iPhone, iPad, and iPod touch.
PandaHelper
App Market