Home > iOS Apps > Featured > Bully: Anniversary Edition Hack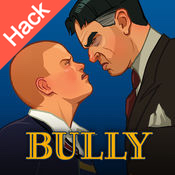 Bully: Anniversary Edition Hack
Size:1.69GB Ver:1.03.1
Update:2017/05/03
Scan QR code & download it
Description
Rockstar Games New York, NY 10012 © 2005-2016 Rockstar Games, Inc. Rockstar Games, Bully, and the Rockstar Games R* marks and logos are trademarks and/or registered trademarks of Take-Two Interactive Software, Inc. in the U.S.A. and/or foreign countries. All Rights Reserved.
Use of software subject to license at rockstargames.com/eula; online account terms at www.rockstargames.com/socialclub. Violation of EULA, Code of Conduct, or other policies may result in restriction or termination of access to game or online account. For customer& technical support visit www.rockstargames.com/support.
This videogame is fictional; doesn't depict any actual event/person/entity; & any similarities are coincidental. Take Two doesn't endorse or encourage engaging in any conduct depicted in game. Unauthorized copying, reverse engineering, transmission, public performance, rental, pay for play, or circumvention of copy protection is strictly prohibited.

More>
Information
Category
Languages
Update
Developer
Compatibility
Games
English 2017/05/03
@AJ170_iOS_King
Requires iOS 9.0 or 10.0 Compatible with iPhone, iPad, and iPod touch.
PandaHelper
App Market