Home > Android Apps > Featured > Basketball Stars MOD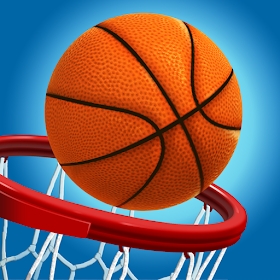 Basketball Stars MOD
Size:60.46 MB Ver:1.28.0
Scan QR code & download it
Modified Description
1. Always Perfect Shot 2. Always Backboard Hit 3. Always Lucky Ball 4. Dumb AI
More>
App Description

"Basketball Star" is the latest and coolest multiplayer online basketball sports mobile game created by Miniclip, the developer who created many popular online sports games worldwide!


Dribble, shoot, score, win! Bring your basketball and basketball stars to the world stage!


Enter the real and fast 1v1 confrontation mode, show your flexible ball control skills and fake moves, play with your opponent and shoot and score! When it is your turn to defend, facing the offensive player, whether it is a quick steal or a block on time, everything happens in real time!


[The most realistic 3D picture]
An exquisite picture never reached in a basketball game on a mobile phone: fully personalized 3D players and a variety of playing venues for you to show your skills!


[Two full-online 1-on-1 complete gameplay modes]
You can unleash your duel instincts in 1v1 offensive and defensive mode, or you can show your precise shooting skills in 1v1 limited-time shooting.


[Massive gifts and unique props are waiting for you]
Want to play like an All-Star player? You need to enter a more advanced court game, unlock exclusive basketball and personalized wearing accessories, and show your unique skills and style.


[upgrade]
Every master comes from a rookie, come up with your strength, step by step to the top. Each stage has a high-level court waiting for you, beat your opponents and enter the basketball star's Hall of Fame!


[Game Features]
Real one-on-one basketball gameplay.
Realistic 3D picture.
Two different multiplayer modes.
To get started simply, it depends on your talent and effort to become a master.
More than 400 personalized props means you can combine thousands of unique personalities!
More than 40 personalized basketballs are waiting for you to unlock.
Dribble, fakes, shots, steals, blocks, you can also get extra points on the rebound, everything is waiting for you to play freely!


More>
Additional Information
Author
Category
Requirement
Miniclip.com
Sports
Android 4.1+

PandaHelper
App Market
Popular Apps >>