Home > Android Apps > Games > Popular Zombie Game > Captain Tsubasa: Dream Team Mod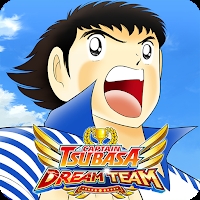 Captain Tsubasa: Dream Team Mod
Size:65.49 MB Ver:2.9.1
Scan QR code & download it
Modified Description
1. Mod Menu 2. Weak Enemies ( Work in Story Mode Only ) 3. Enemies Can't Move 4. Enemies Can't Attack 5. Enemies No Have Energy 6. Unlimited Stamina
More>
App Description

Incredible Special Skills for that authentic "Captain Tsubasa" experience!
Tsubasa Ozora's Drive Shot... Kojiro Hyuga's Tiger Shot... All the different special skills from the original series are recreated in stunning 3D! You won't want to miss the character cut-ins and voices, either!

Intense Matches
The game controls are optimized for smartphones, creating a smooth, intuitive, and stress-free play experience! Compete with other teams to become master of the pitch and conquer the world of football!

Re-experience the original story in Story Mode!
Experience the thrill of the original series once more in Story Mode! Take yourself back to Tsubasa's middle school days and relive some nostalgic memories!

Team Editing
Your players, team formation, kit, and so forth can all be freely customized, allowing you to create your own completely unique dream team!

Power up your players!
Train your players and power them up! It's also possible to transfer special skills between the same character! Use your powered-up players to develop your own original strategies, then use them to show your rivals what you're made of!

Captain Tsubasa is originally a Japanese football manga which has influenced many real-life football players around the world including famous star players and football legends. Enjoy Captain Tsubasa in multiplayer football game!
More>
Additional Information
Author
Category
Requirement

Sports
Android 4.4+

PandaHelper
App Market
Popular Apps >>